CANEIL houses a strong team of multidisciplinary Integrity Professionals with backgrounds in Mechanical, Structural, Chemical, and Materials Engineering, who are also knowledgeable in Inspection and Non-Destructive Examination techniques. We are able to provide comprehensive FFS assessments of equipment that will allow owner-users to safely and reliably operate their assets while avoiding expensive and unnecessary repairs.
How we perform Fitness For Service
When inspection and non-destructive examinations (NDE) indicate flaws or structural damage that threaten the operability of in-service pressure equipment, important decisions must be made as to whether to continue operation or implement remediation services such as repair, alteration, or replacement of equipment. Such decisions must be well-informed, founded in sound engineering principles, and in compliance with relevant codes and industry practices.
At CANEIL, our multidisciplinary engineering team has extensive experience using API 579-1/ASME FFS-1 to perform Fitness-for-Service assessments. Our goal is to provide assessment results that optimise maintenance and operation practices for our clients, and enhance the long-term economic feasibility of equipment without compromising the safety of plant personnel and the public.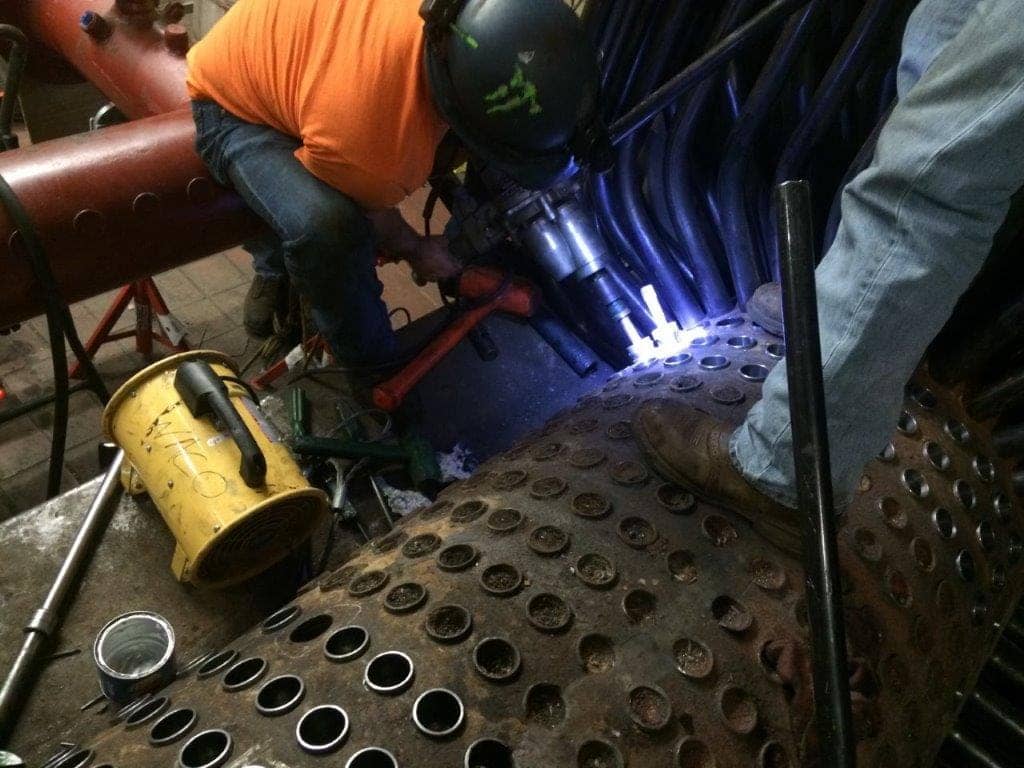 The Fitness-For-Service approach addresses several degradation mechanisms encountered in the operation of pressure vessels, piping, and tankage. Our engineers use quantitative and qualitative analysis to evaluate flaws which include: general and localized corrosion, pitting, hydrogen damage, weld misalignment, shell distortions, and crack-like flaws.
In accordance with API 579/ASME FFS-1, assessment procedures are generally performed sequentially using a Level 1, Level 2, and Level 3 assessment, with each assessment level increasing in complexity and applying more detailed analyses such as fatigue analysis, fracture mechanics, and Finite Element Analysis. Post-evaluation, the remaining life of the equipment is calculated to provide recommendations for remediation, with consideration for client requirements.